Motiv8: 8 Ways To ROCK Your Own World

Sheira's brand new book "Motiv8: 8 Ways To ROCK Your Own World" offers mothers and their daughters 8 effective skills to help focus on the most important relationship: the one we have with ourselves.  By doing so, we're able to reduce stress, increase awareness, boost confidence, improve communication and, ultimately, feel better in our own skin, which is important because.....we need more girl in our world.  Motiv8 is now available on Amazon.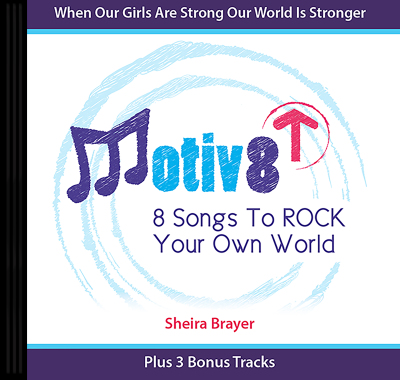 Motiv8: 8 Songs To ROCK Your Own World

The companion music to the Motiv8 book, these 8 songs plus 3 bonus tracks will remind you that all the wisdom, courage and strength you need to navigate your life lies right inside of you.  Listen to the sample tracks below.  All songs are also available on multiple platforms including Spotify, iTunes, Deezer, Amazon, and many more.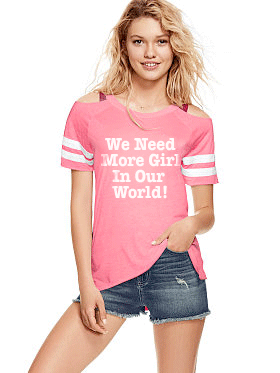 We Need More Girl In Our World
(Off the shoulder tee shirt)

Remind the world why we need more girl in it, with this adorable "off the shoulder"  empowerment tee shirt. 

Check Out
Button color depicts desired shirt color.  Actual shirt colors may vary.